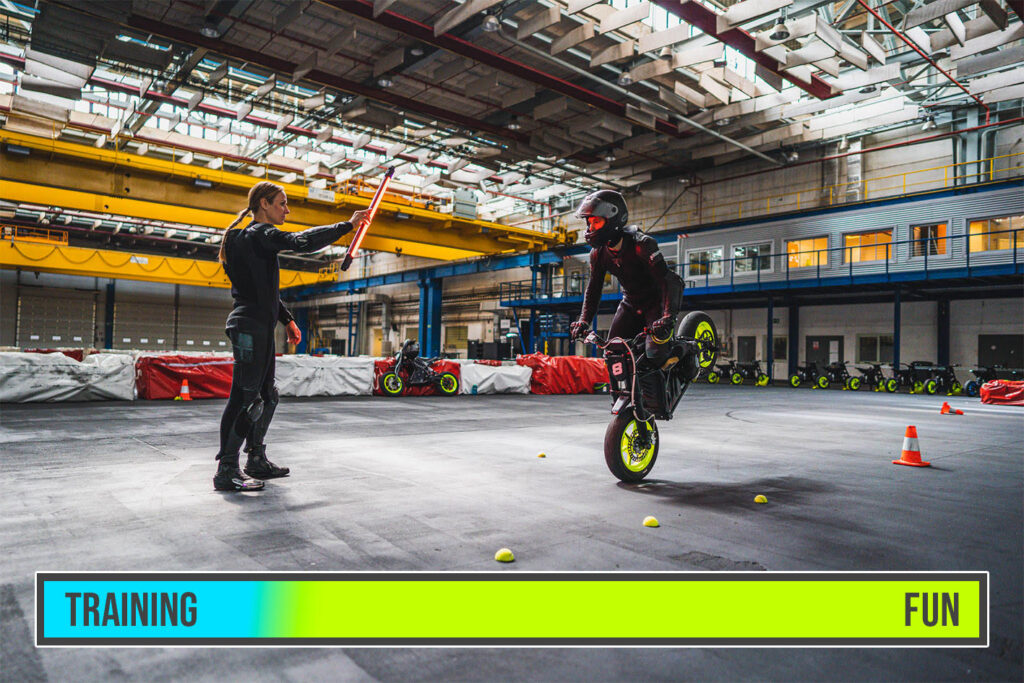 Unique Experience
at Pitland
Are you looking for excitement and a new unforgettable experience? Something involving action and adrenalin, yet without any risk? Then you've come to the right place – try this unique experience at Pitland!
We've arranged this new and exclusive product for everyone like you – an hour's ride at Pitland. We've reduced the price down to the absolute minimum, and we've also added our best instructors and the loan of complete bike equipment!
Over the course of 60 minutes, you'll be sure to experience what it's like to ride on two wheels.
Over the entire hour, you'll be riding in so-called ePits – small and light electric motorbikes which are controlled automatically just using an accelerator and brake so that anybody can ride them: kids over 150 cm, juniors, teenagers and even those with zero experience who have never even sat on a scooter.
Children under 150 cm cannot attend the course without prior notification and our confirmation via info@pitland.cz.
1 950 Kč.
We have set up the Unique Experience price so that anybody can try out Pitland.
This price is all-inclusive, so you can come in slippers and a vest: we'll equip you with all you need!
WHAT DOES
THE PRICE INCLUDE?
The price for an hour's experience at Pitland includes full equipment, from helmet and balaclava under the helmet, one-piece suit and gloves to boots.
You can finish your ride at any time, and you can also purchase extra hours or rides on the track.
A huge site containing a hall and circuit. The instructors are nice helpful guys who are patient and teach well. All equipment is disinfected and smells good, as if you're the first to use it. A great opportunity to test your skills and also generally improve in riding a two-wheeler.
Really fantastic, I highly recommend. Their approach, from the office to the guys at the arena, was great. You can see that the people there enjoy doing it… thanks for a great experience, and we'll be sure to go again.. Láďa and co.
Wonderful, fantastic, just an incredible experience. They really look after beginners. It's given me more than all of my riding lessons together. Thanks!
© 2022 Pitland.cz by Happy Garage s.r.o.. All Rights Reserved.